If your business provides services in your local community, then local SEO is something that is probably of great interest to you. The easier you can be found in search results on Google, and around the web, means you have a greater opportunity to establish new clients, customers, and revenue streams.
As with most SEO endeavors, local SEO is a process, which means it's also a time investment. Those who are looking for immediate results on Google from optimization work are generally not educated enough about what SEO is or are not really serious about the process. When you undertake an SEO project, it takes time. It's an investment. If you go into the process with that mindset you'll set expectations in line with real world results.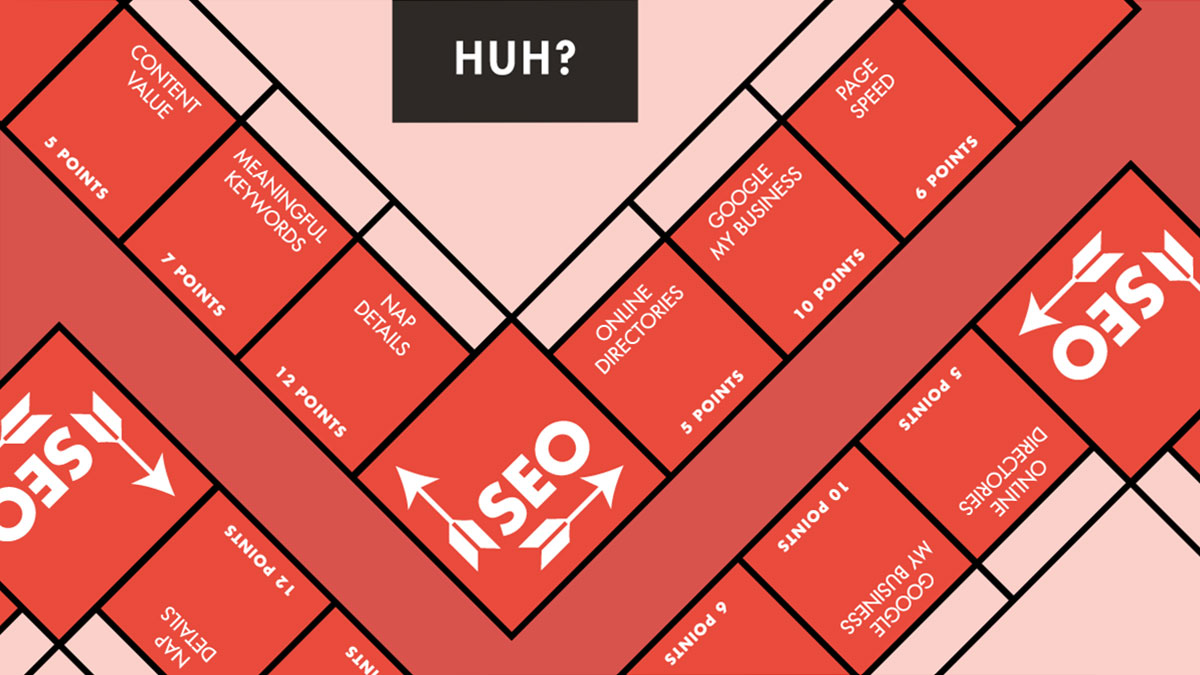 Local SEO Starts with Your Business Address
How far would you get in life if every time you had to travel somewhere you were unsure of the exact address you were going to? Subtle mistakes like a "street" being an "avenue" or a "way" being a "court" can completely throw us off track and leave us wondering where we went wrong. Navigation and way finding (via Google, Apple, etc.) is a multi-billion dollar a year industry, but it all hinges on those services having the right destinations and contact info to our inquiries. That's why ensuring your name, address, and phone number (what is lovingly referred to as your "NAP") are consistent across online services.
If people cannot find your business when they search online, then you've got a problem (and one hell of a whole in your pocket book)—one that Google and the other search engines take notice of. If your address is listed one way on Google and another way on Facebook, your ranking for local searches can take a hit. While we may see the following addresses as the same, Google and other online services do not:
106 West End Road, Vancouver, WA 98660

vs.

106 West End Rd., Vancouver, WA 98660

vs.

106 W. End Road, Vancouver, Wa 98660

Along those same lines, the way our phone numbers and fax numbers (for those of you stuck in the 80's…or working a county job) are displayed can also cause confusion and ranking issues:
+1 360-450-8027

is not the same as:

1-360-450-8027

is not the same as:

360 450 8027

The small details matter, and getting those NAP listings to match across different services and directories is critical to your local SEO strategy.
Google My Business is an Important Service for Your Business
Have you claimed your Google My Business address yet? If not, you're missing a critical component of your online success strategy. Google provides your business an online profile page free of charge. It's kind of like free advertising in that it can show up in the rankings when people search for your business, and you have complete control over the content shown. You'll have to prove that the business you are claiming is yours, but once you do you'll be given the full rights to add and change a variety of information on your posting.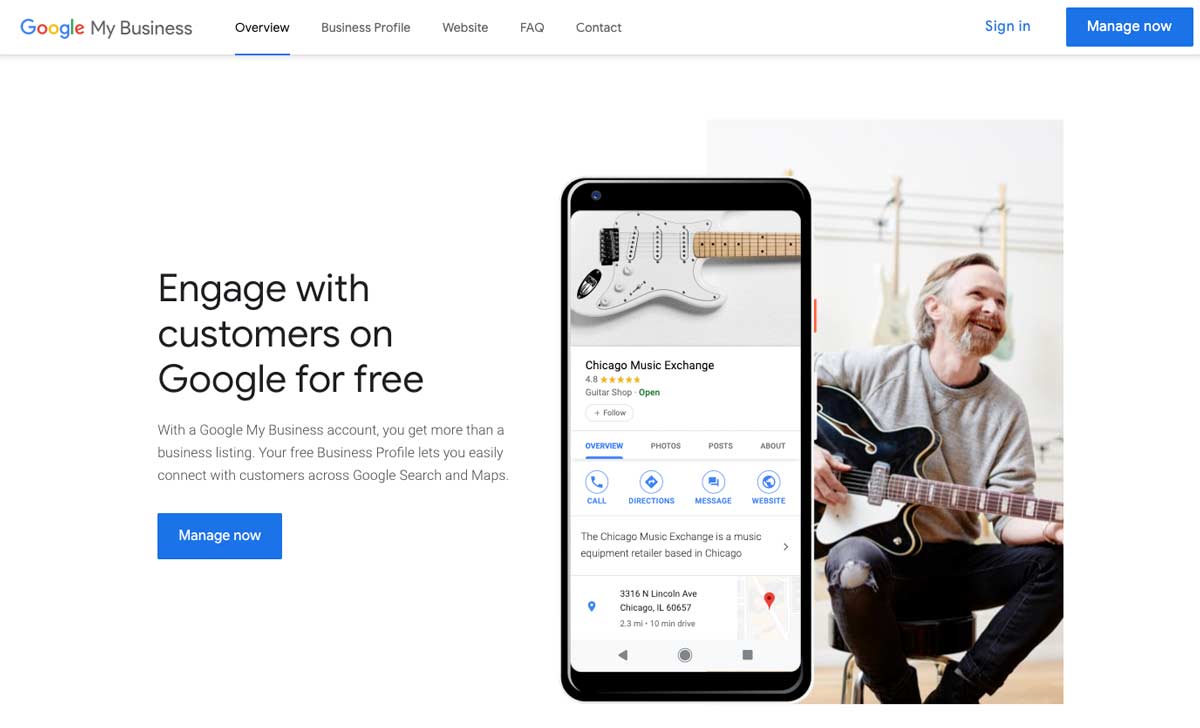 Google My Business provides a platform for entrepreneurs to accurately describe their business.
Say you've already claimed your Google My Business listing. That's great! Have you taken the time to sit down and fill out all the different types of information that have been made available to you? Many businesses will fill out the basics—name, address, hours of operation…perhaps a photo—but with a business to run you may not feel it's the best use of your time to fill out everything in the profile. You probably figure you'll circle back around to it later when you have more time. Just an FYI, "having more time" and running a business are a type of oxymoron. If you don't fill out your Google My Business listing completely you're leaving some good SEO opportunities on the table.
Findability Means Leveraging Online Directories—Yes, Even the Local Ones
When Google is trying to determine where your business should show in local searches it's partly looking at the relevancy of your site. Where are you listed online and how accurate is that NAP data across the listings you have online. Online directories like your local yellow pages (DEX and others) may seem old school or non-relevant to modern business practice, but they do play a role in helping your company solidify its online reach.
When you undertake an SEO project it takes time. It's an investment. If you go into the process with that mindset you'll set expectations in line with real world results.
A good starting group of directories you should be listing your business in are: Google Search, Google Maps, Facebook, Bing, Apple Maps, Foursquare, Factual, Hotfrog, US-Info, ShowMeLocal, and Navmii. You can pursue each of these directory listings individually, or if you have a little budget for marketing look to MOZ Local for help. MOZ provides a subscription service that will gather all of your important NAP-style data and submit that one listing to all of the directories listed above. It will then manage the listing across those directories over the following year. The cost is roughly $100 per website, but well worth the money given the amount of time it would take to get listed in those directories one-at-a-time.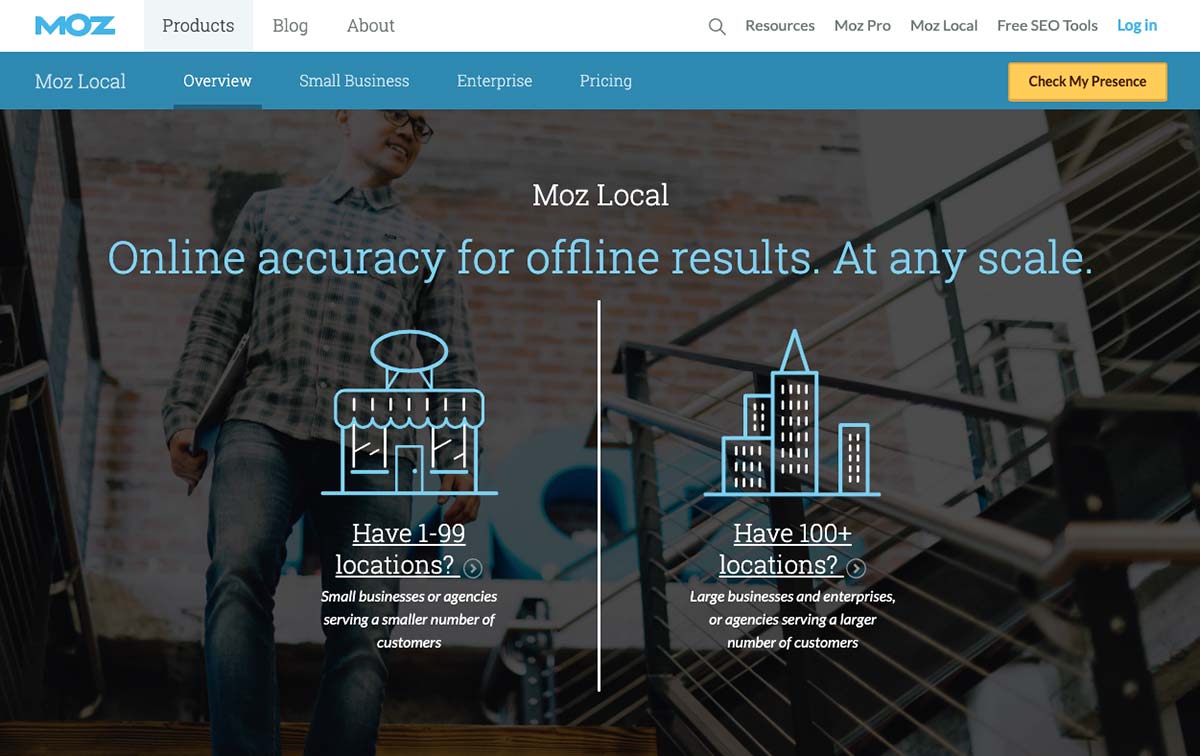 Moz Local provides access to some of the most used directories online.
While that will give you a start down the road to getting found, there are a variety of other online directories you might want to pursue business listings with. Remember, your business needs to be seen as relevant, and one of the ways to build relevancy is by having your business listed in high quality directories & gaining the links back to your site that come with those listings. Getting placed in these directories can take time, but it is a worthwhile investment.
Local SEO is Not Just About the NAP: Other SEO Considerations
While ensuring you are properly using Google My Business, and consistently displaying the NAP across directories is important, there are other factors that can be tackled on the physical website that will help search engines better understand your company and where it should be placed in the results pages. While the ins and outs of these are beyond the scope of this article, here is a short list of other considerations to help your overall SEO strategy:
Page Speed
How fast your pages load is a serious consideration affecting not only how you rank, but also whether people are willing to wait around to see your site if it's slow.
Content Value
Are your pages really speaking to your audience? Do they establish you as THE authority in your field? It's not just about checking off the boxes when writing site content. Your pages need to deeply represent your services and your vision. Draw the user in and show them how you are going to help them.
Content Length
Remember when I mentioned just checking off the boxes? Page content should not be relegated to 200-300 words just because you read a few listicle articles and that is what was recommended. Write content that is meaningful. You should write as much content as you need to in order to really describe your services. If that ends up being 300, 500, 1200 or more words, that is just fine. The idea is to write engaging, descriptive content for your site.
Proper Use and Placement of Keywords
Keywords have been around the SEO game a long time. They are still valuable for helping content get found where it needs to be found. Be sure you have a keyword strategy that is naturally deployed across key pages on your website.
Go Forth and Be Found
The previous list is by no means comprehensive as the touch points for SEO are numerous. Rather, the list merely represents some major areas that are good to start focusing on as a small business.
The considerations represented here provide a solid pathway to getting started with local SEO. As mentioned before, SEO is a wide open space with lots of areas to focus on. The terrain can be murky, uneven, and disorienting for the uninitiated. SEO practice is prattled about endlessly online—contributing to that feeling of confusion. If, however, you focus on making sure your essential business info is represented consistently online AND you are working on developing content that truly represents your business you'll be well on your way.
by Erin Lynch // Digital Marketing, SEO