Blue Bell Creameries
Website Development
Client Overview
We were fortunate to work with FPO Marketing & Advertising on the Blue Bell Creameries website project.
FPO Marketing and Advertising is a multi-cultural ad agency based in San Antonio, Texas. They provide a range of advertising and marketing services for large brands including Blue Bell Creameries, WhataBurger, and Synchrony Bank.
Blue Bell Creameries is a 100+-year-old U.S. creamery and dairy company. Known for their vast variety of high-quality ice cream* and dairy products, Blue Bell has been treating the southern United States to their best-selling products for decades.
*Hint: Our favorite might just be pistachio almond.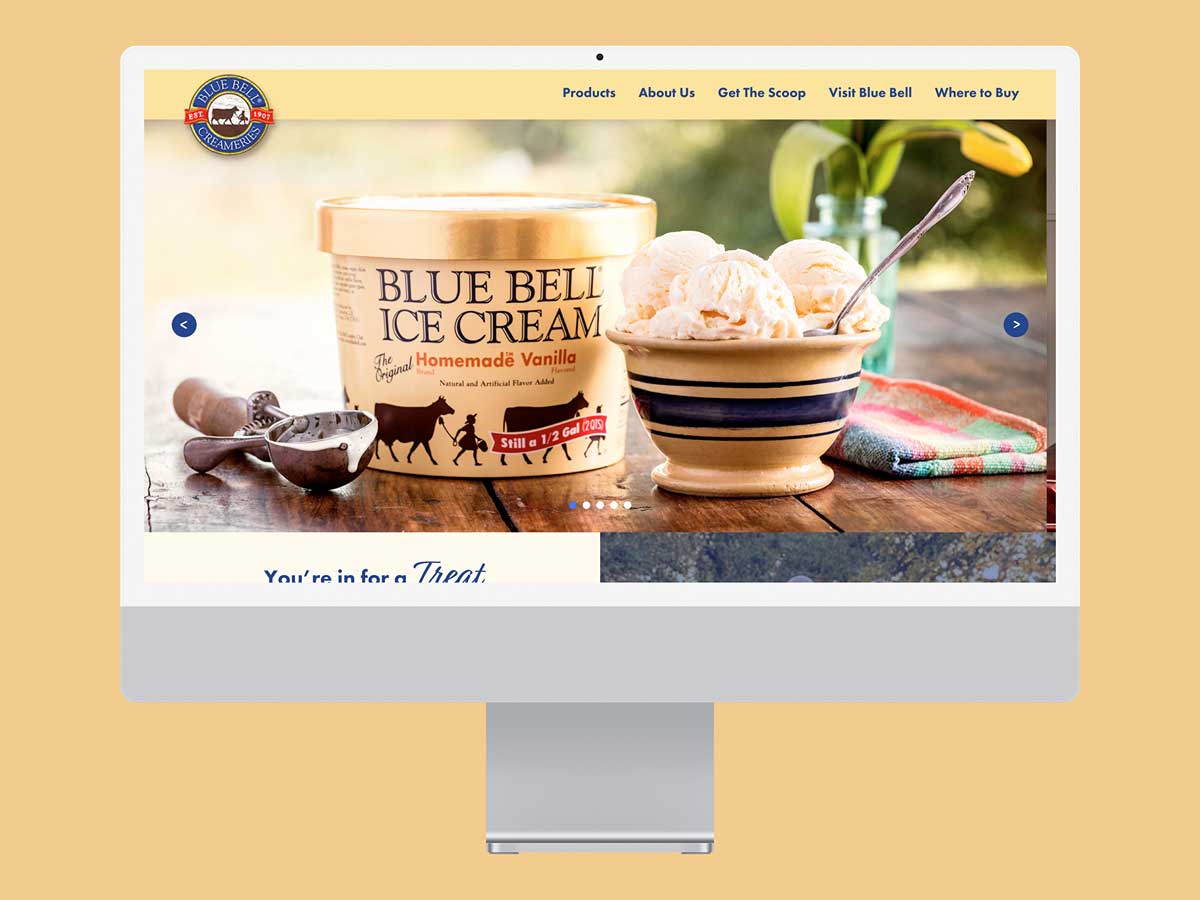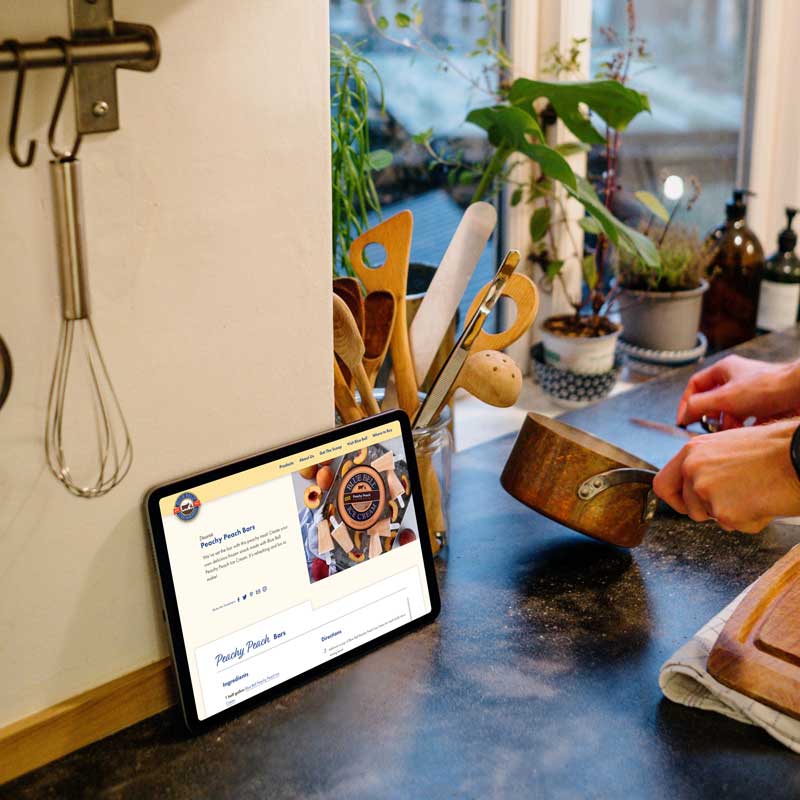 Project Overview
FPO approached us to handle the build of the Blue Bell website primarily due to some of the custom development that was going to be needed during the project. We ended up taking the wonderful designs that the FPO design team carefully crafted, and we faithfully re-created them in code.
"We worked to integrate the custom components directly into WordPress, ensuring a seamless workflow." ~ Brian Ferdinand, Development Director
Aside from building a custom WordPress installation to power the pages of the site, we also created a custom, integrated recipe generator that allows the Blue Bell team to pair their ever-growing book of recipes with the amazing products from their catalog.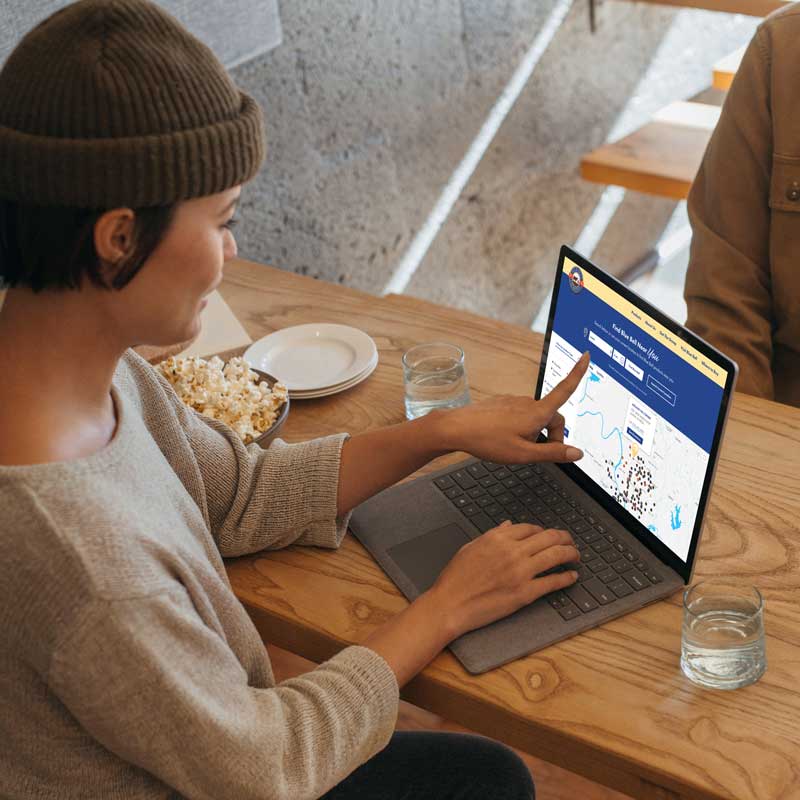 Mapping It Out
One of the things Shop prides itself on is the depth of development experience we have in-house and on retainer. It is for this reason that many agencies and companies come to us when they need something a bit outside the box for a client's website.
With Blue Bell, we were asked to create a store locator to help customers quickly locate one of the hundreds of locations that stock Blue Bell's fantastic dairy goods. The store locator was built from the ground using JavaScript and Ajax to provide quick responses to a user's search queries – populating a local map with all the available locations as pins. When a location is clicked on the pin reveals store details and directions to the location.
Solving out-of-the-box problems is one of the ways we help our clients increase their value in the eyes of their customers, solving their immediate needs and user goals.
Agency Partnerships
Our ability to do deep development has turned into a perfect option for many creative agencies and studios to extend their offerings to clients while not having to take on the extra expense of a full web developer. A few of the groups we work with have actually become closer than just a one-time or one-off project, they have become agency partners.
One of our favorite groups to work with is FPO Marketing and advertising, a multi-cultural ad agency based in Texas. We've done a variety of projects with the FPO team and they are always a favorite to work with. We employ a collaborative agency model that is framing the future of how creative work will be done in the future.
Project Team
Client: Blue Bell Creameries
Agency of Record: FPO Marketing and Advertising
Strategy & Design: FPO Marketing and Advertising
Web Development / Custom Develpoment: Shop
Is Your Website a Lead Generator? It Should Be.
Grow with clear branding, marketing materials, and messaging.
Contact