Practical Solutions Law
Website Design, Website Development
Client Overview
Practical Solutions Law is a legal firm focused on small business law. The Vancouver, WA-based firm is dedicated to supporting and protecting the rights of small businesses throughout the Pacific Northwest.
From newly formed entities to seasoned and experienced companies, Practical Solutions Law provides legal solutions designed to protect the interests of entrepreneurs and their employees. Their deep expertise provides a level of support and security that mimics law firms retained by much larger companies.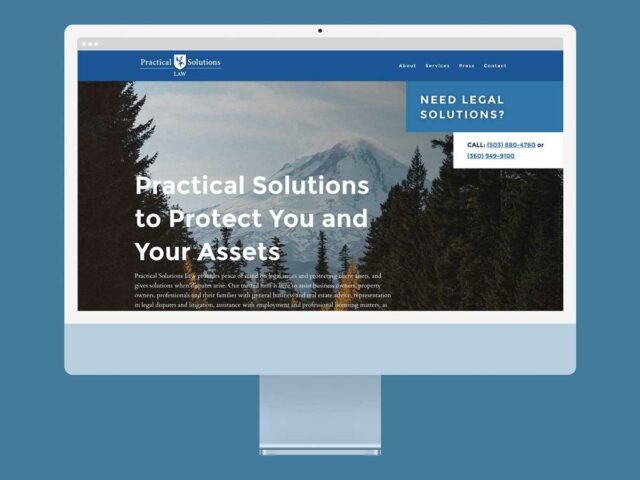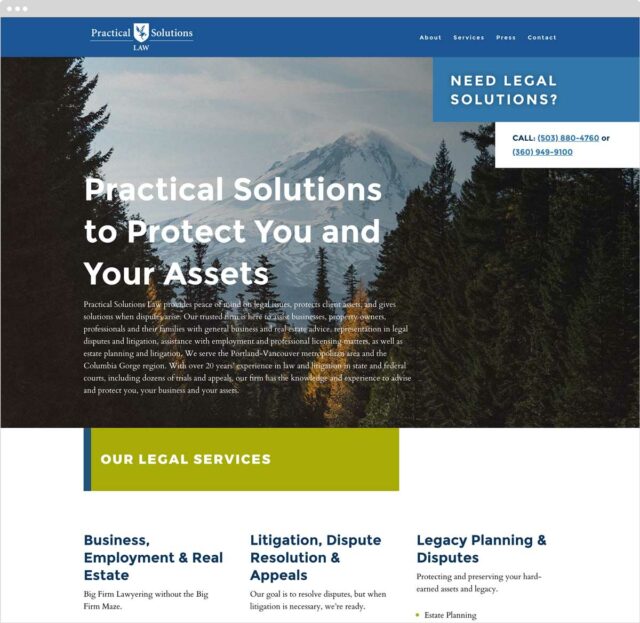 Project Overview
Practical Solutions Law engaged our team to help design and develop their first corporate website. We were tasked with creating a small legal site that provided a level of professionalism and support that would be experienced on a larger firm's site.
The brief also requested that the look and feel of the website support the primary purpose of strong, clear information about their legal services, but incorporated the visually calming beauty and nature of the Pacific Northwest. To meet this requirement, we filled the site with a mix of beautiful local outdoor photography and dressed-down, smiling, happy people.
The resulting site felt airy, open, and calm. The friendly nature of personal photography kept the site approachable and friendly which was extremely important to the entire team.