Missing Piece Games
Website Design / Custom Website Development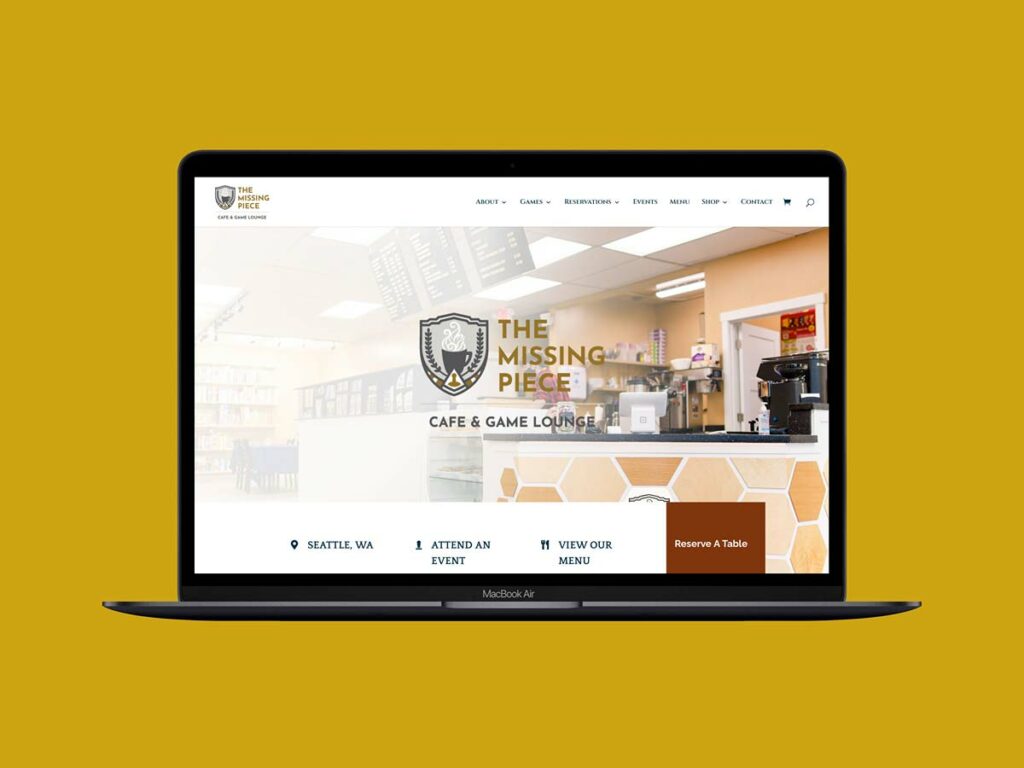 Client Overview
The rising popularity and resurgence of board games have led to a host of great game cafes that provide an engaging (and dedicated) space for individuals to gather together to play their favorite games.
We had the pleasure of working with The Missing Piece game cafe in Seattle to build the inaugural website and table reservation system for their first store.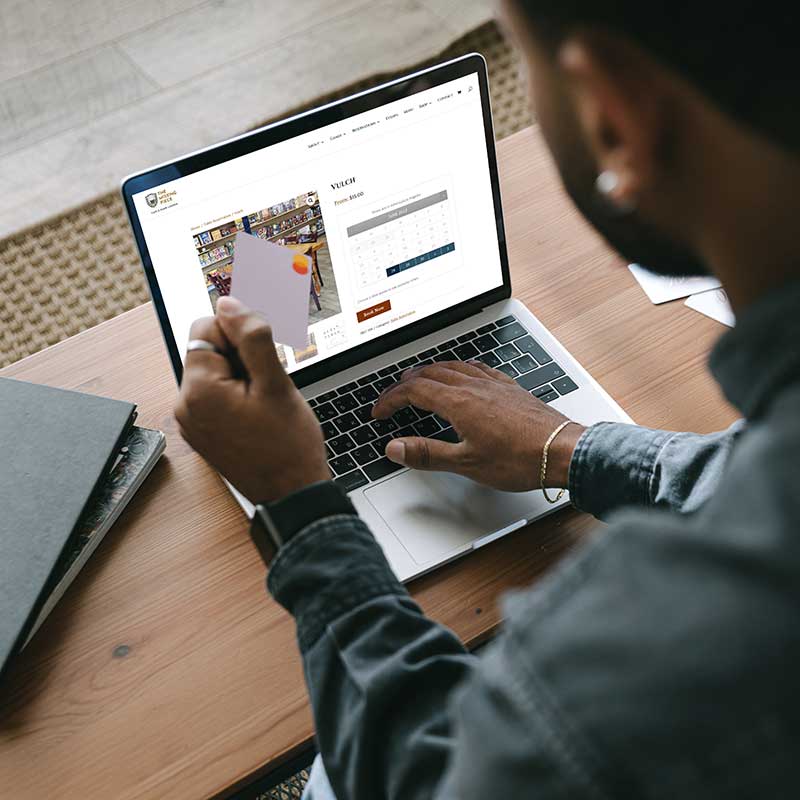 Project Overview
The Missing Piece website followed a fairly normal path of development in that largely the website consisted of a series of explanatory pages regarding the cafe, the games they have stocked in-store for rental, their table system, and the cafe menu. Where things got a little more interesting? The custom table reservation system they needed to implement to drive sales.
Reservations Required
Most game cafes have a sizeable floor space with a series of empty tables that can be reserved as a play space for board games. Because the tables can be rented out there needs to be an e-commerce component that drives the process of reserving and paying for these valuable spaces. Shop worked with The Missing Piece team to create an easy-to-use table reservation and event system that could help to drive revenue into the business.
By the Numbers
60%
Overall income driven by custom e-commerce solution.
Client needs vary greatly depending on their business model (and even world events). In this case, the custom table reservation and event system filled a much-needed hole in The Missing Piece's income as the world opened back up post-pandemic. We were happy to design, develop, and implement this custom solution to help them streamline their internal processes – making the reservation and event system accessible from anywhere.
Project Team
Client: Missing Piece Games / Seattle, WA
Strategy & Design: Erin Lynch / Chloe Anne
Web Development / Custom Development: Brian Ferdinand
Is Your Website a Lead Generator? It Should Be.
Grow with clear branding, marketing materials, and messaging.
Contact