Responsible Growth Forum
Website Design, Website Development
The Responsible Growth Forum exists to advocate for the business perspective as the Vancouver and Southwest Washington region grapples with complex land use and development issues. As the city of Vancouver continues to experience explosive growth, the Responsible Growth Forum was established to advocate for smart and environmentally conscious growth.
"The Responsible Growth Forum educates the Vancouver community-at-large on issues relating to growth in Clark County."
The Responsible Growth Forum approached Shop to help them design their online presence. The client's requirements for their website design were specifically related to creating a modern, vibrant site that would reflect the nature of growth that the larger Vancouver, WA area is currently undergoing.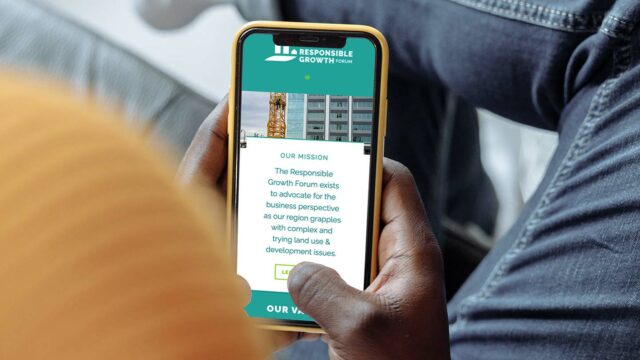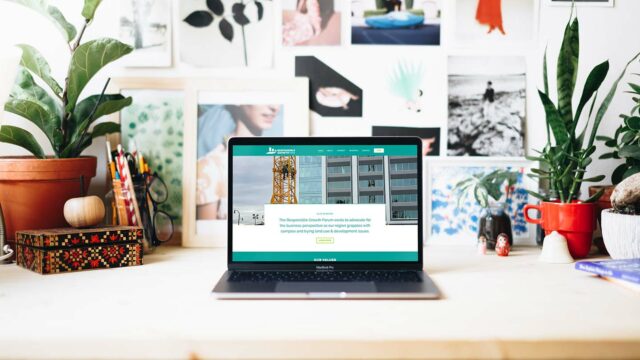 We were fortunate to be asked to work on the first iteration of the Responsible Growth Forum website. As with a lot of starter website designs, we were working with a smaller amount of content than we'd normally see in a larger site that had been accruing content for several years.
Because of the smaller amount of content the site had to launch with, we focused on how to make that content as succinct as possible. Our focus was on ensuring that the user experience (ux) was on point.
Ensuring user goals are met when there is little content to work with can, in many ways, be as challenging as sites with a lot of content.
We wanted users to be able to get onto the site and find the information they needed as quickly as possible. WordPress provided the perfect backbone to facilitate the rapid development of this website.
Outcomes
We created a lightweight, modern, succinct first website experience for our client.
Delivered a website with a primary focus on UX geared to help users quickly achieve goals and gain knowledge about the mission of the Responsible Growth Forum.
"Steady, sensible growth in a rapidly expanding city like Vancouver makes sense. Helping the RGF to build a site that shared that vision with the public was a rewarding experience." ~ Erin Lynch, Art Director
The Team
Design Team
Creative Direction & Design: Erin Lynch
Development Team
Technical Direction & Back-End Development: Brian Ferdinand
Front-End Development: Chloe Anne / Erin Lynch